The Grammar HELP! Student Handbook

©

Here's a book for students who are serious about improving their English writing skills, and serious about enjoying the process.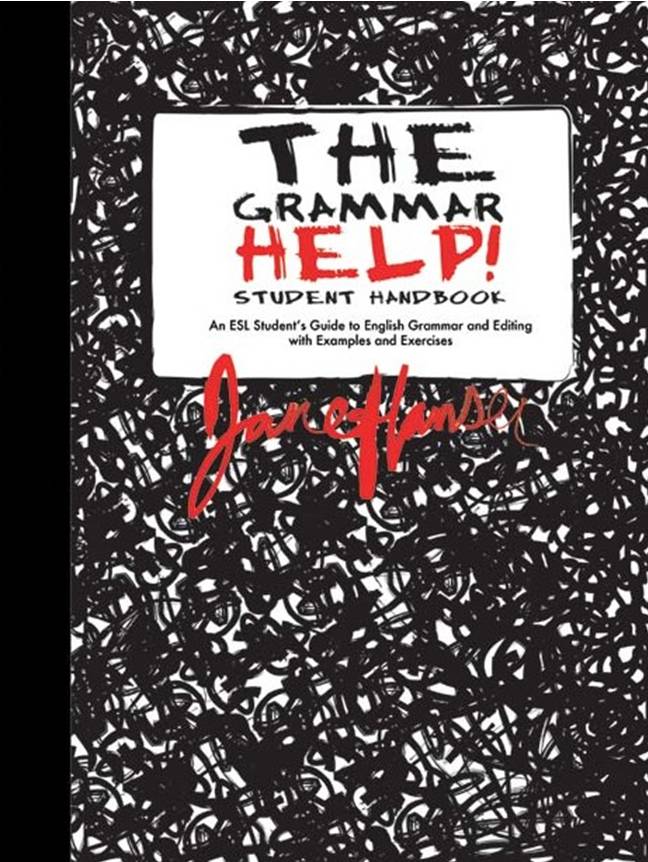 The Grammar HELP! Student Handbook ©

An ESL Student's Guide to English Grammar and Editing
with Lots of Examples and Exercises!

only authentic student writing used in the examples and exercises;

language in context;

meaningful and stimulating passages to read and edit;

easy and clear explanations.

If you use our Easy Writer software, now you can have direct access to the hundreds of Grammar HELP! pages wherever you are - whether at home, in school, in the subway, or on a bus. But we didn't stop there. In addition to hundreds of Grammar HELP! pages, you'll get:

exercises throughout each chapter which provide immediate reinforcement and practice with the grammar just learned.

all new editing exercises at the end of each unit which advance in difficulty and challenge - beginning with manageable groups of sentences and ending with paragraphs that vary in length and difficulty.

Our user-friendly design so that chapters of the Grammar HELP! Student Handbook and units of Easy Writer software are cross-referenced. You can go from one to the other quickly and easily!
This Grammar HELP! Student Handbook is designed with you in mind. Whether you have the Easy Writer software or not, this book is for you. It's so packed with grammar explanations, examples and activities, sentences and paragraphs to edit, and its own Answer Key that you can use it on its own, even without the software.